Marilyn Zschau Baars, Author, THE GOLDEN ESSENCE IS YOU: THE ARCHANGELS' GUIDE TO THE ASCENSION
ABOUT THE AUTHORS: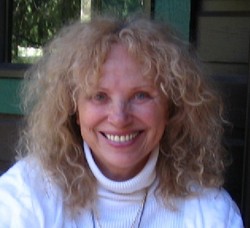 "And know that we are who we say we are: WE ARE THE ARCHANGELS, ALL, and many more, unnamed, but truly existing. There are innumerable ones of us, and this may be difficult for many to believe because of the limitations placed by religious groups upon the naming and the numbering of so-called 'Archangels', but we assure you there are many, many, many more than anyone could ever count. We are Infinite and we are, in a sense, ONE." ~ The Archangels
The Archangels have been communicating with Marilyn Zschau Baars for over twenty-five years. From 1967 to 2003, she was a well-known operatic soprano under her professional name, Marilyn Zschau. She sang dramatic soprano roles for over thirty-five years all over the globe, on five of the seven continents, and in all of the major opera houses of the world.
During the time she was singing professionally, she became interested in Metaphysics and spiritual pursuits. In 1983, she met Dr. Ron Scolastico, Channel for The Guides, and had a session with him that transformed her life. She began a quest to find the best method of healing the body, and began her studies with Mary Goslen, Lineage Holder of Usui Satori Reiki. Quantum Touch, Psych-K, The Reconnection and Reconnective Healing followed, but Marilyn always felt there was something else that was her path, and so, in 2003, she decided to study hypnotherapy. It was during a hypnotic journey that the Archangel Mary contacted her on Mt. Shasta, CA, and a week later, ALL the Archangels began speaking to her and transmitting their energies and messages to her. This led to the book "The Golden Essence Is YOU, The Archangels' Guide to the Ascension".
She and her husband, Frans Baars, founded and are Co-Directors of Archangel Healing, and together they transmit healing energies and messages from The Archangels to their clients. Marilyn and Frans Baars live in Oakland, California, and enjoy outings to Mt. Shasta, San Francisco, and Monterey, as well as walks in the wooded hills behind their home. 
They have an office in downtown Oakland, and welcome all those who desire to connect to the Archangels to contact them at archangelhealing@gmail.com.